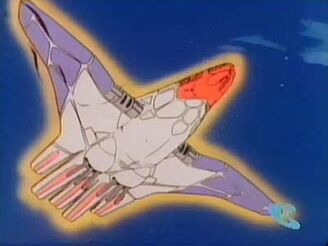 Summary:
The
Centurions
visit Mexico at the behest of
Max's
old friend Rebecca. The location of the legendary Firebird, an ancient spaceship, was discovered at a Mayan temple, and she wants extra protection from a series of mysterious accidents that have been plaguing her expeditions. Kotan, one of her assistants, is working for
Doc Terror
, and requests extra help from
Hacker
. The Centurions manage to discover the location of the Firebird, but Hacker steals the ship and uses it against the Centurions. Together, they must pool their resources and clip Firebird's wings.
Science Lesson: "The Mayans" by Crystal.
Foreign names
Edit
El Oropéndula (The Oropéndula) - Latin American Dub
Ad blocker interference detected!
Wikia is a free-to-use site that makes money from advertising. We have a modified experience for viewers using ad blockers

Wikia is not accessible if you've made further modifications. Remove the custom ad blocker rule(s) and the page will load as expected.